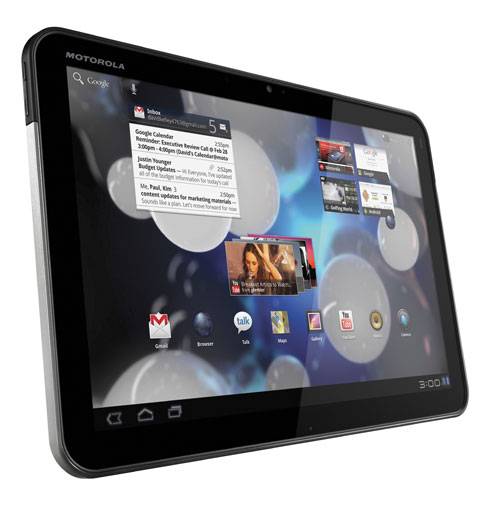 The Motorola Xoom was thought to be one of the likely contenders to compete with the iPad. While a lot of Android fans have adopted the Xoom, the price and other things have conspired to keep the Xoom from posing a serious challenge to the tablet market leading iPad 2. Motorola is rumored to be at work on a new tablet that has a big 10-inch screen in a 4:3 format.
The coolest thing about the screen is that the rumor claims the resolution is a whopping 2048 x 1536. The rumor about the tablet also claims that it is already in the hands of the final testers before it launches. The tablet is said to use the same thin and light design of the current Xoom tablet and rather than using Gingerbread like current tablets, the new tablet will have Ice Cream Sandwich onboard.
Whether or not the new tablet will be a Xoom braded device we don't know. The tablet is expected by the end of 2011 or early 2012. Hardware is a mystery but with the tie up between Motorola and NVIDIA, the assumption is Tegra 3 will be inside the device.
[via Notebookitalia]