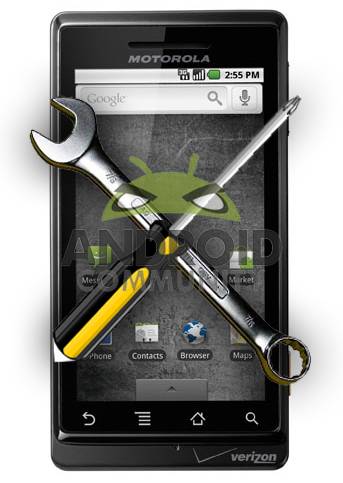 For all you folks still clinging to an original Motorola DROID we have good news for you today. Verizon is all set and has finally started pushing the latest over the air update for the OG DROID. Sadly while we don't have Android 2.3 Gingerbread rolling out today they are at least continuing to update the extremely popular smartphone with a few security and bug fixes.
The original DROID is still extremely popular and many are just about done with those two year contracts when they bought it and are probably patiently waiting for the Galaxy Nexus to get released by Verizon. We first learned of this update late last month but Verizon now tells us the update is rolling out now and users should be receiving it through the next week. If you've somehow managed to not root your device this entire time then go ahead and check for updates and give it a run.
The released notes (below in gallery) didn't reveal much of anything and only state this is a bug and security fix mainly aimed at a few security issues in the browser. We have a feeling a few more things might be included but Verizon didn't feel like mentioning them. If Android 2.2.3 FroYo isn't your thing and you'd rather run Gingerbread then click here. Peter Alfonso will keep your DROID as up-to-date as possible for a long while. Feel free to check for updates by going to settings > about phone > check for updates and let us know if you run into any issues.
[device id=197]
[via Verizon]