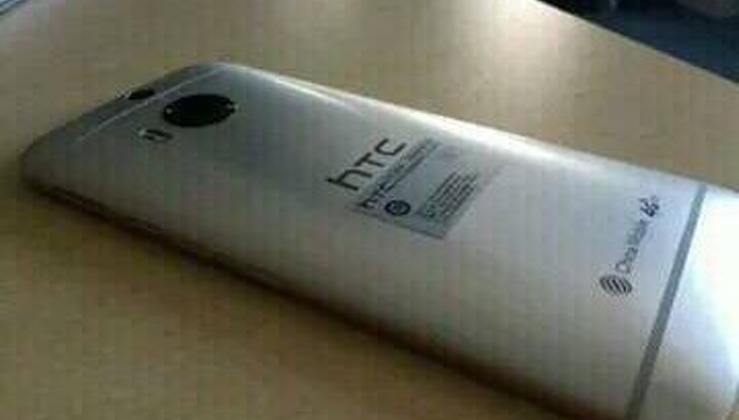 Well surprise, surprise. A day after we featured some "less than believable" mockups of what was purportedly the new HTC One M9 Plus – a bigger version of the newly launched HTC One M9 flagship, a la Apple's iPhone 6 Plus – we have an event invite coming out of HTC for an unveiling event in Beijing, plus a couple of images of more "solid" leaks pointing to the fact that the new phone might be closer to reality than we thought.
First up, an invite image just came up on Weibo – China's biggest social network – from HTC for an event on April 8, alluding to the HTC One M9 Plus. The image itself shows an image of a device with a big-ish camera module, but the telling detail is the caption that says "More than One". One M9 "Plus", geddit?
But for that launch to happen, the hardware must follow suit – and not just mockups that are really not that good to look at. That seems to be covered by these next images, putting to real life the HTC One M9 Plus – coded as "HTC M9pt" on one of the images. The face of the phone does seem bigger, although it's rumored to be just at 5.2 inches. There's a physical home button on the face as well.
From what little is there, we can see that this model carries a MediaTek octa-core MT6795 chipset, 64-bit and all. It runs on Android Lollipop, although we're not sure which version at this point. It features 3GB of RAM and over 20GB of internal storage. And it looks like HTC is staying with very familiar aesthetics, very close to the One M9. What do you think?