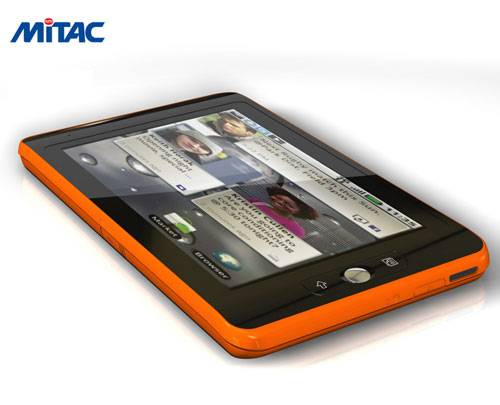 We certainly saw a lot of Android tablets debut for the first time back during CES. The next big trade show that is set to kick off before you know it is the CeBIT show and that show will be underway next month. We are sure to see a bunch of new tablets debut at CeBIT as well and MiTAC is showing off a few of its new Android tablets ahead of the show.
The new tablets include the Valar 7 and Valar 10 that run Android 2.3 and have screen sizes that correlate with the product names. The tablets are said to support 1080p HD video playback and have HDMI outputs and GPS.
The Ulmo tablet has a 7-inch screen and is a rugged and waterproof tablet. A fourth Android tablet will be unveiled at CeBIT 2011 dubbed the Zeus and the tablet is being hailed as the first dual GPS tablet with two receivers inside for better tacking and navigation. It also has a 6-inch screen and is only 11.6mm thick. Full details on the tablets should surface at the show.
via Softpedia