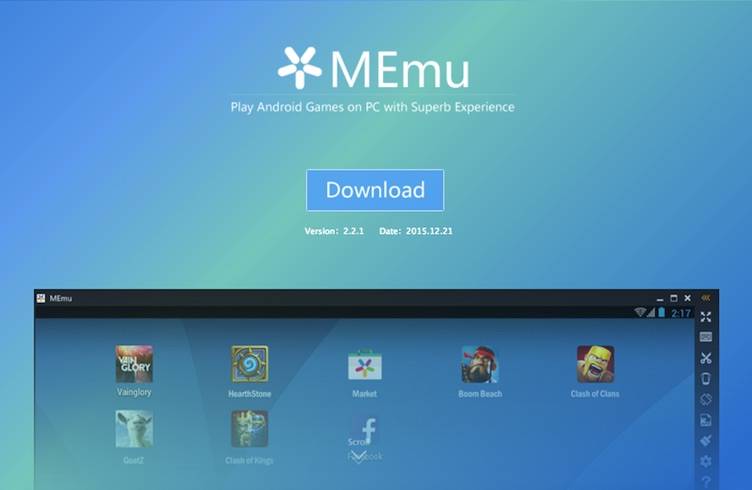 The great thing about Android is that you can do a lot with it. You can do numerous customizations and mods and just a few tweaks here and there on the code, you're ready to see a whole new level of mobile experience. The early days of smartphones, we're treated to emulators that let us run old programs and games on Android and even other platforms. This time, a new emulator is ready to bring Android to Windows. Yup, you read that right: Android on Windows.
The idea isn't exactly novel but the MEmu makes it possible not only for Windows desktop and laptops but also for Windows-based 2-in-1 devices and tablets to enjoy Android. This may remind you of the Remix OS 2.0 which was recently released to bring Android to Mac and PC. This emulator though doesn't need a new OS, just the current Windows platform and you can run Android on a desktop. Customization is allowed so you can work on the memory size, resolution, root mode, CPU, and more. You can also map a third-party controller like a joystick or keyboard by simple mapping.
The MEmu emulator is said to pass through sensor data so you can play the games as you would on an Android device. It also takes advantage of GPS location simulation and allows file sharing between Android and Windows. You are free to download and install the APK just by dragging and dropping. Other features of the MEmu include a one-click Android system creation that lets users to create, clone, and delete, as well as, run several Android instances at the same time.
With the MEmu emulator, you are also free to open more Android Emulator windows, watch live shows TV channels, and enjoy quick 10-second startup.
VIA: XDA
SOURCE: MEMu