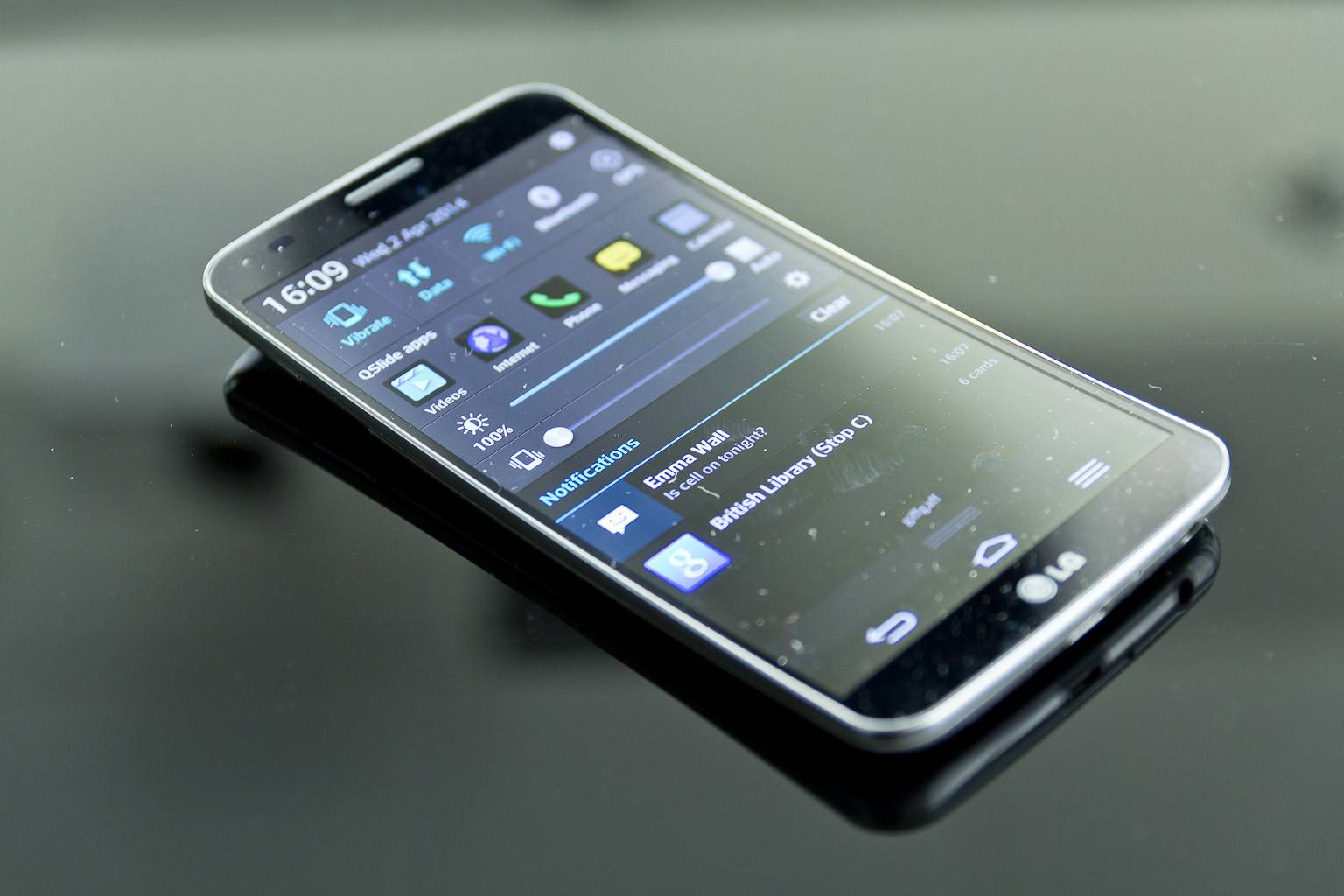 LG Electronics' newest baby, the LG G Flex 2 — hailed by many industry hacks as being miles ahead of the design curve (literally) — is finally set to hit the market. LG is sticking with the tradition of most South Korean companies to launch the new smartphone in its home market, to be followed by the global launch. From what we've seen of G Flex 2, I think it would be an understatement to say that a lot of us would want that global launch date to come soon, right?
The LG G Flex 2 will be sold at to the Korean market at around USD$738, a bit steep and most likely not for the ordinary mid-range users. The pricing reflects the fact that the G Flex 2 is one of LG's top-of-the-line smartphones for the year — never mind the sexy, innovative curved design. The specs will tell you that this new device means business. We confirm that it will indeed have the 64-bit octa-core Qualcomm Snapdragon 810 processor, an SoC that we're pretty sure would be a big hit this year. It's supported by 2GB of RAM and runs on Android 5.0 Lollipop. The G Flex 2 also features the 3-band LTE-A whose theoretical bandwith could probably let you download a 1GB movie in just under 30 seconds.
Recognized as one of the best products to come out of the recent CES 2015, what seems to make the G Flex 2 a real head-turner is the curved design. Make no mistake about it, the three-dimensional curved shape of the phone not only brings a lot of style to the phone, but also contributes to an immersive viewing experience and to a better grip. The 5.5-inch 1080p full HD curved display is protected by Gorilla Glass 3, giving increased impact strength of at least 20 percent. Scratches to the back plate are not a problem either; the G Flex 2 boasts of a unique self-healing technology that eliminates scratches in 10 seconds or less, estimated to be 18 times faster than its predecessor.
And if you're not convinced by all of that, there are a ton of innovations in the G Flex 2 meant to make everyday life just that little bit more exciting than it already is. There's the "perfect selfie" feature called Gesture Shot, faster laser autofocus and image stabilization, and Glance View, which is an improvement on the Knock Code that catapulted LG to Android software fame. With so much nice stuff crammed into a beautiful, curvy package, it's no wonder we'd all want LG to take our money already.
SOURCE: LG