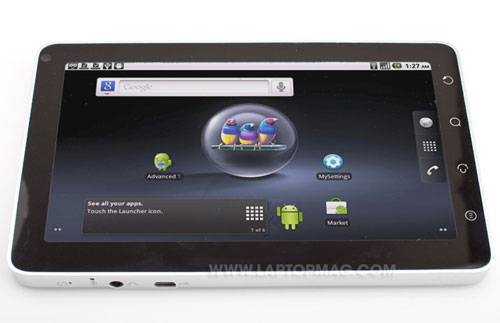 If you have, been having some serious thoughts about buying one of the new Viewsonic ViewPad 7 tablets Laptop Magazine has posted up their review of the device. Laptop gets right into it saying that that ViewPad 7 is a cut above the other also ran Android tablets that it has checked out.
The machine gets high marks for full Android Market access, a cool design, and enough power for 7 hours of use per charge. One bad thing compared to the Galaxy Tab is the screen resolution of the ViewPad 7, which is 800 x 480 compared, to the 1024 x 600 on the Tab. However, the resolution makes apps designed for smartphones look good on the screen.
In the end after all was said and done Laptop reckons that the ViewPad 7 is a very nice tablet worth a look. The gang prefers the Galaxy Tab for its higher resolution screen, faster processor, and better software. The big benefit for some will be the ViewPad 7's lower price.