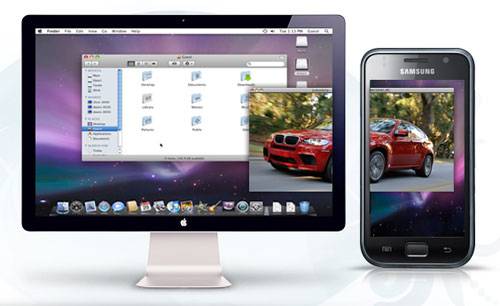 If you use an Android phone or a tablet and have often wished you could extend your desktop from Windows or Mac computers to your mobile device you can now with a new app. iDisplay for Android has launched and the app will let your smartphone or tablet running Android act as a second screen.
The app is available for download in version 1.0 right now. It will work with any device running Android 2.1 and up. The app sells for $4.99 and will work on Intel-based Macs with OS X 10.5 and higher. The app will also work with Windows XP, Vista, and 7.
The app allows you to extend the display to drag and drop items from one screen or the other. You can also completely duplicate your display on the Android device. That might be the perfect way to keep an eye on software that your smartphone can't run directly. The app supports both portrait and landscape modes.