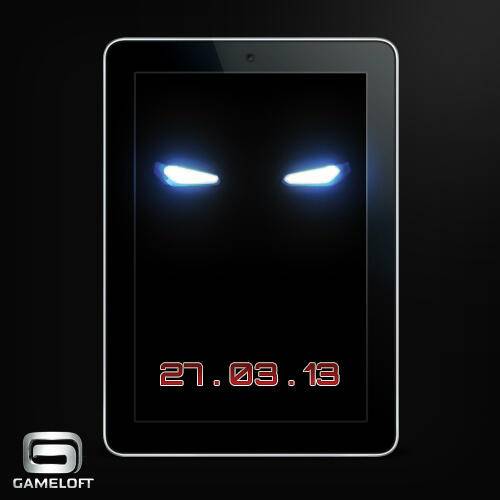 One of our favorite mobile developers are getting ready to start teasing their next big mobile game. The folks from Gameloft are no strangers to releasing games along side popular Hollywood films, and we have a feeling this teaser is set to do the same thing. Iron Man 3 is coming soon, and Gameloft looks to be prepping a few teasers while we wait.
They've seen some success with popular games launching side-by-side with SpiderMan, The Dark Knight, and even MIB III, and now we're getting excited about the possibility of their Iron Man 3 game. For those who've played their earlier Iron Man games on iOS, they were pretty impressive. Add in the power of quad-core Android smartphones and tablets, and we could have an epic game coming.
Gameloft UK's Twitter account posted the above teaser image, but that's all we have at this point. We won't have to wait long because the teaser ends tomorrow. Obviously the eyes and the "warming up main core" give this away, but we'll have to wait and see. Gameloft has recently promised to release games on iOS and Android at the same time so hopefully this game launches across both platforms later next month, or along with the movie on May 3rd.
Their previous games that were tied to movies did pretty well, but the IronMan gameplay has the most potential for a mobile device. Look for Gameloft to release a few more teaser images and possibly a video tomorrow, and eventually show us some gameplay leading up to the actual movie and game launch. Stay tuned!
[via Twitter]