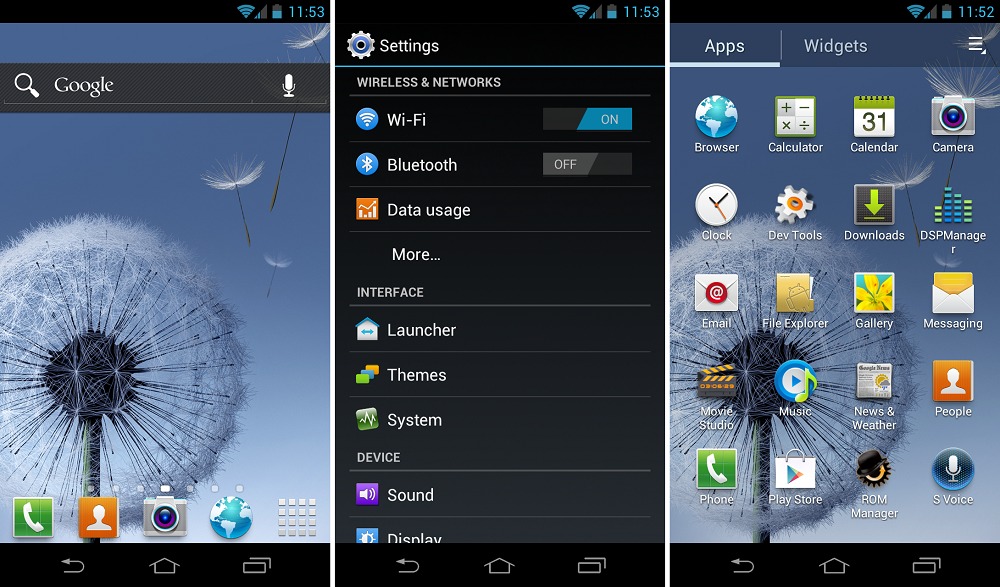 We all know how it is. Six months after purchasing the be-all, end-all Android superphone, new models like the HTC One X and upcoming Galaxy S III are looking mighty tempting… but you're stuck in your two-year contract. What's a saddened Android modder to do? Well, if you're OK with having the look without the horsepower, then a team of XDA members is here to help. He's developed a flashable theme pack that will turn CyanogenMod 9 for the Galaxy Nexus into a pretty good imitation of the GSIII.
The add-on pack includes pretty much all of the leaked elements of the Galaxy S III that we've seen thus far. The biggest change is the newest TouchWiz launcher, but the pack adds GSIII apps (including a working S-Voice), icons, wallpapers, and more. There's also a few extras like the Apollo music player thrown in for good measure.
The pack is designed specifically for CyanogenMod 9, but may work with similar ROMs like AOKP. If you intend to try it out on something new, you'd best do a Nandroid backup first (which you should always do anyway). Since this is just a bunch of apps and media, it should work with all flavors of the Galaxy Nexus, regardless of your location or service provider. Have fun, folks, and have all the more knowing that about $600 is staying in your checking account.
[device id=2435]
[via XDA blog]