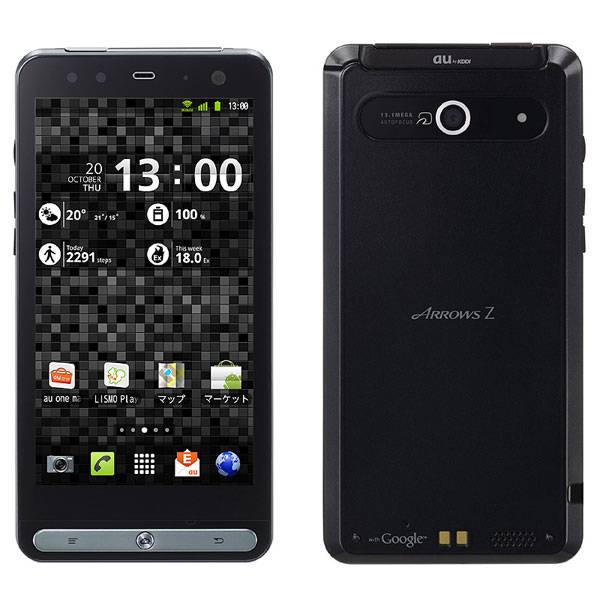 Japan is set to get a new smartphone that runs the Android operating system from Fujitsu Toshiba Mobile Communications and the device sounds pretty cool. The phone is the Arrows Z ISW11F and the device is waterproof to IPX5/8 to protect it from spills and splashes. The company says that it is targeting men from 25-40. However, there is a pink version for the ladies that want to get the phone too.
The smartphone has a 4.3-inch 1280 x 720 resolution display and can output 720p video. The open has a 13.1MP rear camera and a 1.3MP front camera. The ISO sensitivity of the smartphone is 25600. It also has integrated effects for the smartphone camera like soft focus, vivid and other camera art features. It can also shoot in HDR and 1080p video can be recorded.
The phone has a 32GB microSD card for storage and uses a 1.2GHz OMAP4430 processor. Integrated ROM is 8GB and RAM is 1GB. The smartphone has WiMax 4G connectivity and supports CDMA and GSM networks. The phone supports WiFi hot spot use and has multiple encryption formats for security it also has an integrated FM tuner and more. The phone measures 64 x 128 x 10.1mm and weighs 131g. The phone will come in blue, white, pink, and black with a 1460 mAh battery. Pricing will be 10,000 yen in Japan.