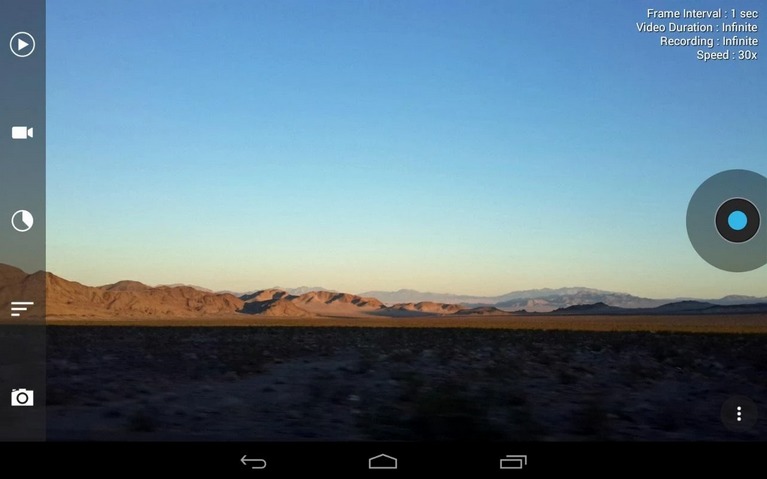 If you were suffering from Hyperlapse envy from iPhone users ever since Instagram released the video app, then you don't have to wait much longer. No, they still haven't released a version for the Android platform, but there is an app that basically performs the same function. Get ready to introduce your smartphone to Framelapse, an alternative to Instagram's baby.
We're not really sure what's taking Hyperlapse developers so long to come up with an Android version, but for the meantime, we'd have to be content with this pretty basic but useful alternative. Not that Hyperlapse in itself is a very complicated app. It's been referred to as a "dead-simple" point and shoot video app, and so Framelapse is basically the same. You will be able to set a time duration for recording and it will stop after set time has elapsed. You can also control frame interval and it has basic zoom and autofocus functions.
You can take videos from both main and front-facing cameras and you also have options for the video resolution and rotation. There is no rendering time for the video and can automatically playback after recording. The output is in high quality mp4 format which can be played on any device. There is of course several sharing options, which includes Facebook, Twitter and of course, Instagram.
https://www.youtube.com/watch?v=gBua4ylKzWc?
The PRO version costs $2.99 and comes with more features like custom frame interval of up to 24 hours, white balance lock and exposure lock. Plus some part of your payment goes to a charitable project (they did not specify though what it is). But if you're satisfied with the basic features, then the free version should be enough. You can download Framelapse from the Google Play Store.
VIA: Lifehacker