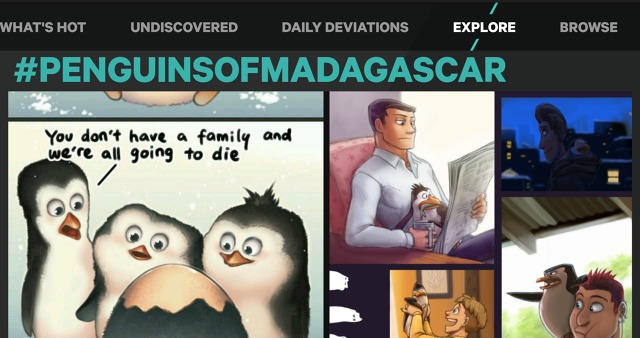 DeviantArt has long been known as one of the most popular and vibrant social networks for artists and creative people. In fact, it's considered the 9th biggest social network in the US, with an average of 2.5 billion monthly pageviews. However, for some reason, they seemed to be holding out when it comes to having a mobile app, despite optimizing their website for smaller screens. But now, they are set to launch a mobile app and rebrand their look as well.
Their major rebranding effort sees them collaborating with Moving Board, which has also helped other tech brands like Google, Flipboard, HP and Netflix. They will now have a new logo, a signature symbol, a more polished and contemporary look, plus the ambition to become a "social planet" where "Pop Culture and Fandom gravitate around". The website will be slowly revamped to match the new aesthetics and the upcoming mobile app, but it will be a slow burn so as not to "flummox its community", according to CEO Angelo Sotira.
But even more important than the redesign is that the 14-year-old network will now finally have their mobile app. With 100,000 new pieces of art uploaded everyday on its website, you can expect even more artists and creators to post their stuff and discover other creative people now that they have easier access through smartphones. And users can expect a more "intimate" experience with the app's swiping motion rather than the point-and-click of the website.
The app will feature a Today tab where DeviantArt staffers curate collections on various relevant subjects and topics. What's Hot of course will show you what are the most viewed images, while Undiscovered is pretty self-explanatory. Just be careful that you don't fall into a rabbit hole of browsing and discovering new images. But who are we kidding, it's DeviantArt, so it's pretty addictive especially for visual and creative people. The app will be available at the Google Play Store starting December 10.
VIA: Fast Company