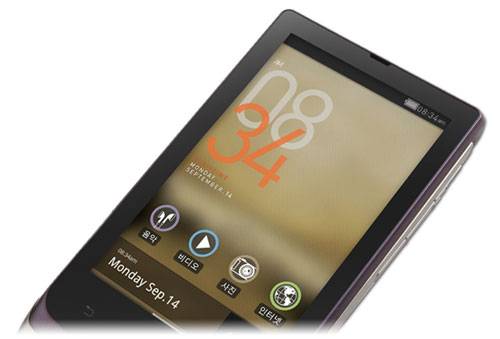 Android fans looking for a new MP3 player with a nice big touchscreen and the Android OS onboard will want to check out the new Cowon D3 that has just landed for pre-order in the UK. The player looks more like a smartphone than an MP3 player to me and has a big 3.7-inch AMOLED screen with a resolution of 800 x 480.
The device supports 1080p video playback, has a bunch of presets, WiFi, T-DMB, FM tuner, the ability to record FM radio, and a microSD card slot. The player has an integrated speaker to share the tunes with pals and the device has Bluetooth for wireless streaming and more.
Having Android onboard and that big AMOLED screen means that when you are near a WiFi connection you will be able to surf the web just as you do on a smartphone. The player also has a Gsensor that orients the screen to the direction you are holding the device. The D3 has 32GB of storage and sells for £279.00. The device is set to ship around February 15.